I should write down every little thing that tumbles out of my daughter's mouth.

Today we were watching Bones--the episode where they cut through an enormous block of chocolate, only to find that they had inadvertantly cut through a dead body in the process.  

Ewwww!  
That's what normal people say, right? 
But that's not what my daughter said. Nope, she said, "I don't know why seeing a dead body in a block of chocolate makes me want to eat cake batter." 

She then proceeded to make herself a bowl of cake batter. Ewwww.
Okay, it's the sabbath so I think it would be appropriate to share a few life lessons I'm learning from trying to win this gosh darn SAM-e blogging job. 
There is always someone out there who is going to be more pop-U-lar than Glinda.  Prettier, wittier and go-gettier. Especially on Twittier.  
Wait. Twittier is not the same thing as Twitter is it?
(That wasn't meant to be rude. Just trying to find a rhyme.) 
Her name is Goliath. David beat Goliath with a slingshot, but can Debbie beat Goliath?  
I need a slingshot, peeps! 
Forget the sling shot, can somebody throw me a light saber, please!? I need to use The Force.
Oh, what am I saying?  I'm such a silly goose. People are handing me light sabers right and left. 
MAHALO Light saber bearers of good will and support. MAHALO so dang stinkin' much!
Yesterday my dear friend Dolly from the Laie hood took me out and treated me to a massage. A full body massage. Just so I could relax for the rest of the race.  It was my first massage ever and guess what dummy thing I did?  I hopped up onto the massage table and slid under that sheets fully clothed. 
Hee hee 
Did you know you're s'posed to change into your b-day suit to get a massage?  
Neither did I .
Despite the whole b-day suit mix-up, the massage was AMAZING--aroma therapy, ethereal music--it was almost like an out-of-body experience. The kind of out-of-body experience where you're just glad you're actually in-your-body, (but not of-your-body).  You get me?
(Raise your hand if you would be interested in winning a free massage if I give one away because the massage lady said she would throw one in for my cause.) 
Anyways, afterwards the massage lady told me to drink TONS of water because she had successfully released a lot of negative toxins from my body. I smiled and shrugged and thought "whatevah" but you know what happens when your body releases negative toxins? 
They get ticked. And then they linger around you all day trying to get revenge by whispering in your ear, "WHO do YOU think YOU are trying to win a big-wig job? YOU'RE crazy! YOU can't WIN!"  
Then they start comparing you to everyone else and you come out looking like a lame-o with a big L on your forehead. 
Negative toxins are so RUDE! 
But then three of my college creative writing buddies threw me a light saber and told me to keep the faith and to just keep being my bad blogging self. One of them is a bad blogger herself who goes under the secret code name of Moana Saves.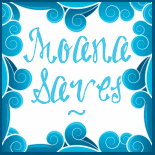 She's got twice as many twitter followers as Goliath and she said she'd wield her power for me and use The Force on my behalf. 
Go check her out and follow her. She's got lots of great giveaways and product reviews. Plus she wrote the most amazing short story about a guy with a toe fetish when we were in college. 
And then! And then! And then! Brandon Sanderson talked to me at church! Me! Me! Me!

Granted he usually talks to me at church, but today he told me he was going to read my blog! (Aloha Brandon Sanderson!) Thee Brandon Sanderson, who was just in PARIS at a book signing. Ba BAM! 
Do you think Brandon Sanderson's vote counts double since he's famous?


Click here, Brandon! Click here! And if you want to mention me in your next book, I'm cool with that.



Good Mood Gig from SAM-e